I've listed out all of the articles I've written about the cunning fraud, Mr. Andrew Wakefield, in a mostly serious, but very snarky, article. Of course, Wakefield keeps bringing us new reasons to find him disgusting and appalling. This time, Wakefield is probably culpable for parts of the UK avoiding MMR vaccination, and with those dropping vaccination rates, we're going to see increases in measles. And the concomitant increase in rates of complications from measles.
In a report in the Birmingham (UK) Mail, the measles vaccination rate in Birmingham, the third largest city in the UK, has fallen to 87.6% far below the 92-95% vaccination rate necessary to create and maintain herd immunity in the children of that area. Moreover, the rate has fallen from a too low 89% in 2014-15. The World Health Organization (WHO) recommends a 95% immunization rates in children in school (pdf).
Furthermore, the proportion of children across England getting recommended immunisations is down to 91.9 percent, which is also below World Health Organization recommendations.
Dr Ash Banerjee, Screening and Immunisation Lead at Public Health England West Midlands, said: "Immunisations are an effective way to prevent serious illnesses. It is one of the best things that parents can do to help keep their children safe."
In the UK, the MMR vaccine is covered by their national health care plan of the country, so avoiding MMR vaccination is not a result of the cost or inconvenience. It's almost always a result of parent's beliefs that the vaccine is dangerous or could cause autism. Let me remind every reader who finds this article – according to the vast wealth of science, published in high quality journals from top scientists in the world, vaccines are unrelated to autism. We can thank the fraudulent claims of Andrew Wakefield for getting us to this point.
The real risks from the MMR vaccine are extremely small, with serious adverse event rates of less than 1 out of 1,000,000. On the other hand, according to the US Centers for Disease Control and Prevention, the complications of measles are much much worse:
About 30% of measles cases develop one or more complications, including pneumonia, which is the complication that is most often the cause of death in young children.
Ear infections occur in about 1 in 10 measles cases and permanent loss of hearing can result.
Diarrhea is reported in about 8% of cases.
These complications are more common among children under 5 years of age and adults over 20 years old.
As many as 1 out of every 20 children with measles gets pneumonia
About 1 child in every 1,000 who get measles will develop encephalitis. (This is an inflammation of the brain that can lead to convulsions, and can leave the child deaf or mentally retarded.)
For every 1,000 children who get measles, 1 or 2 will die from it.
Measles also can make a pregnant woman have a miscarriage, give birth prematurely, or have a low-birth-weight baby.
In the world of benefit vs. risk, the equation is way over on the side of vaccination.
So, you can either listen to that defrocked Andrew Wakefield, avoiding MMR vaccination for your children, or you can listen to every real scientist who studies immunology, pediatrics, and infectious diseases, and get your child vaccinated on time.
Vaccines save lives. And we have evidence supporting that.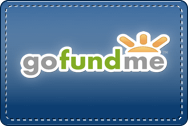 ________________________________________________
Please comment below, positive or negative. Of course, if you find spelling errors, tell me! And share this article.
There are two ways you can help me out to keep this website awesome. First, you can make a monthly contribution through Patreon:
Become a Patron!
Buy ANYTHING from Amazon.