Today, 3 September is the 60th birthday for one of the biggest scientific frauds of our lifetime, maybe of the past 100 years or so. So today it's time for the carnivorous dinosaur to wish a happy birthday Andrew Wakefield.
The Skeptical Raptor appeared to get a little nauseous.
Let's remind ourselves of why we think so much of Mr. Andy Wakefield, defrocked physician:
So it's time for a poll. What should the valued and loyal readers of this blog give to Mr. Andy Wakefield on his 60th birthday. Vote early and vote often for your choices. And if you don't like any of the choices, just vote "other," and offer it up in the comments.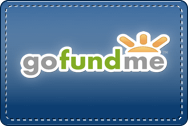 ________________________________________________
Please help me out by sharing this article. Also, please comment below, whether it's positive or negative. Of course, if you find spelling errors, tell me!
There are two ways you can help me out. First, you can make a monthly (or even one-time) contribution through Patreon:
Become a Patron!
Buy ANYTHING from Amazon.