The Skeptical Raptor hates begging. He'd rather just get his meals from ripping apart the ignorance of pseudoscience. Before the advent of crowd-funding, like GoFundMe, we probably would have shut this website down, because the cost to run it is so high. We do feel as this website serves a function in the community as a resource to fight cult science, like anti-vaccination and anti-GMO pseudoscience.
Every day, we check who links to an article here. We are always surprised when a legal article about vaccination, from Professor Dorit Reiss, gets a link from an Italian website. Maybe some Italian law student is looking for a way to figure out how to figure out a ruling of the Italian court system. Maybe an Italian parent heard a rumor about how Americans do things with vaccines, and gets clarification.
This website is here to provide evidence and arguments to reject cult science and bad pseudoscience. That's all.
We need to raise funds to improve the experience. We get too many 404 errors when the servers get overloaded. The front page, though much better than it was just two years ago, needs to be modernized. The website needs to be speedier and more efficient, something outside of the skills of one 65 million year old dinosaur. And that's only marginally a metaphor.
Amazingly, we've raised about ⅙ of the funds that should be sufficient to get most of the things done. We need to move to a more powerful server. We need to clean up code. And we need to redesign the pages (probably the hardest thing to do).
The feathery dinosaur doesn't want to beg, but we can't run this place alone. If you've found this place at all useful, throw a few shekels this way. Bars of gold are also acceptable.
We're not threatening shut down of Skeptical Raptor. We'd plot along as best we can. But it's important to keep some of the articles here in the #1 hit parade of Google Hits for vaccines and other subjects. If you want to debunk "bananas cure cancer," go ahead and google it. An article here is usually number 1 or 2 on Google hits.
Please contribute whatever you can.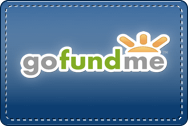 ________________________________________________
Please comment below, positive or negative. Of course, if you find spelling errors, tell me! And share this article.
There are two ways you can help me out to keep this website awesome. First, you can make a monthly contribution through Patreon:
Become a Patron!
Buy ANYTHING from Amazon.