The Skeptical Raptor loves a few things – chomping on Andrew Wakefield's nonsense, making fun of those who deny science, and laugh hysterically at the utter ignorance of Donald Trump. Since some of these topics are interrelated – see the Trump-Wakefield bromance – so they're like 2 for 1 deals. But the feathery dinosaur loves one more thing, the old quid pro quo.
For those who aren't lawyers or know Latin, it is a phrase that means "something for something," or "this for that." No, this dinosaur had to look it up, as Latin, outside of a few scientific terms and TV lawyer, is not in his basic vocabulary. So, the old dinosaur wants to do a quid prop quo with its fans.
Basically, we want to rip out the advertisements at the bottom of the page. You know, the click bait ones like "101 secrets to youth" or "Big secret – this product will cure cancer" or "Celebrities are drinking this coffee, and why you should too." We all hate these ads, though they are amusing – sadly, they're lucrative. Lots of people click on them, even those of use who probably shouldn't.
What we would like to do is remove those ads at the bottom of the page. They clog up the space between the bottom of the article. Also, lots of people can't find the comments section because of all those ads.
On one side of the quid pro quo will be removal of those annoying ads. On the other side of it, we need to make up for the revenue to continue to maintain and build this website. And to provide excellent content without annoying ads.
We continue to upgrade the server and website using the original funding we got from all of you readers. Our server is a quad-core, 4GB memory. Generally, this website no longer times out, but the new design use a lot of memory resources. We would like to upgrade to a 16GB RAM to really make the server hum, but it's a significant investment.
Like NPR (for those in the USA), fundraising is a part of keeping this not-for-profit running with lots of content. We still have a guy (every website has a guy) who is helping us smooth out the problems with this new design. We're not sure it's exactly what we want, so we may change again.
Servers, web design, and fixing security issues absorb a lot of the cost of running this website – most of it comes out of the ancient dinosaur's pockets. If he had pockets, they would come from them.
I know a lot of you of contributed a couple of months ago. We don't need a lot, just enough to carry us through at least part of the year. While eliminating some of the obnoxious advertising. So if you have an extra dollar, euro, pound, shekel, ruble or yen, we would appreciate your assistance.
Your support keeps this website going with some of the best content around. I think this website has some of the best legal information regarding vaccines on the internet from Dorit Rubinstein Reiss. I know pro- and anti-vaccine people come here for information. Both Professor Reiss and the feathery dinosaur receive no compensation from anyone. We all do it to bring honest and well sourced information about all sorts of scientific knowledge.
Those cheap executives at Big Pharma don't support this website, verbose dinosaurs or Professor Reiss. And even if they did, none of us would accept it, because this website has a mission – using scientific integrity to squash myths on the internet.
Please, contribute anything you can by clicking on either link below for the crowdsourcing website, GoFundMe.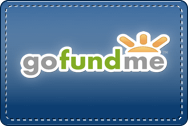 ________________________________________________
Please comment below, positive or negative. Of course, if you find spelling errors, tell me! And share this article.
There are two ways you can help me out to keep this website awesome. First, you can make a monthly contribution through Patreon:
Become a Patron!
Buy ANYTHING from Amazon.